Conte confirmed that 50 billions will be given with the April decree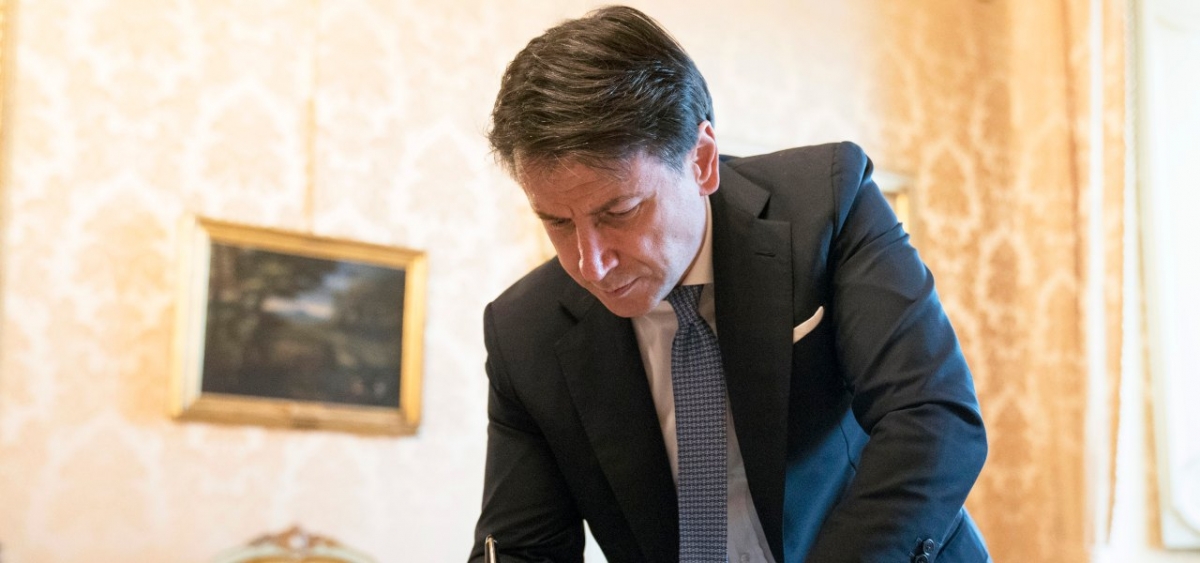 Yesyterday, PM Conte and Minister Gualtieri took part in a press conference at 7:30 pm, presenting a new Decree issued by PM with an increase of Municipal Solidarity Fund 300 millions to support Municipalities in the reinforcement of food supply to needy citizens. The expected announcement on the postponement of lockdown measures has been postponed too.
In an interview on Il Sole 24 Ore , PM Conte gave the highlights of the Italian proposal to Europe: an extraordinary recovery plan that lives up to at least that of Americans and Chinese, and a European Recovery Bond: a common European debt instrument for all EU Member States. Even if it is in clear opposition to those European heads of State and Prime Ministers who have re-proposed the ESM mechanism. Conte also confirmed that with the April Decree Law the overall budgetary effort will reach a threshold well a bove 50 billions. Meanwhile at EU level the debate is going on: Von der Leyen stated that the so-called "corona bonds" are an impossible financial instrument due to legal limits, contrarily to what she has previously declared, triggering a disappointed reaction from both PM Conte and Minister Gualtieri. However, she keeps the door open for a European reconstruction plan. Surprisingly, President Macron has firmly supported the efforts of the Italian government, breaking the historical "French-German axis". The support to Italian line arrived also by Spain - in the
today press release by PM Sanchez where he announced a shut down of not essential industries for next two weeks and by Portugal, through strong position expressed by PM
Costa. Furthermore, also the President of European Parliament, Sassoli, has intervened to call a strongest EU position, asking whom the current hesitant Member States will sell their technology and their tulipes if there will be no EU market.
Italian debate has been shaped also by today Matteo Renzi's interview: the former Prime Minister posed the thorny issue of getting Italy "back to work" . Renzi believes that now it is the time to think about a strategy on how to allow Italians to go out and re-start to work. Meanwhile Matteo Salvini recalled again on how Mario Draghi, together with other elite personalities such as Giulio Tremonti and Giulio Sapelli, can be useful for the country.
On the financial side, the Basel Committee on Banking Supervision will give banks more time to deal with the coronavirus emergency and to implement the capital rules. Yesterday the Group of Governors and Heads of Supervision (the so called "GHOS"), the Body that leads the Basel committee, has announced that several regulatory requirements, including those ones related to information transparency requirements (the so-called third pillar) will be postponed by a year.